Pulse rate increased
Get Bsnl
So go to the General Post Office in the Cantt. Ask for the General Manager Telecom office. At the rear of the area. Locate Mr. Amit Arora and get the BSNL form for an Internet connection. Quite reasonable at Rs. 5/ hr. Half rates after 10:30pm . Free on Holidays.
Did I hear the news right the Rupee is strengthening against the Dollar ?.
---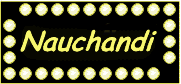 Is this ages old Mela going to eventually die ? Not for another decade hopefully. Stall owners speak of increasing costs for electricity and rents. Cars can be taken in before 6pm . Things really heat up after 9pm. All the regulars are there , the churan shop, the circus , the Lucknow Chikan shop. The ferris wheels grow bigger every year. The amusement park with the funny mirrors is there.
This was the main event of the year right up to the Eighties. In the 60s the arrival of the circus used to be announced by a powerful search light beam moving across the skies.
6th May : Now it seems to be going full strength. It seems to be House Full by 9:30 pm.
Peace Again ?
Hopefully
Kudos to our Prime Minister for opening the door for peace once more ( try , try, try again ) the consequences are more than worthwhile. It is shameful that we have to live in constant tension with our nearest neighbour. One must look at it with the new Europe in mind. Now it is equivalent to India , a multicultural, multilingual place with one currency. So maybe we will have the Bus Service, Train Service and Air connection restored in a few months.
However the surprising thing is resistance from the most unexpected quarters. Around the 1st or 2nd of May NDTV ( best wishes for the future ) broadcast a program about the peace moves. The anchor, a familiar face ( bespectacled serious and bureaucratic in appearance ) who was in conversation with Kapil Sybal and a Baldev Punj, was clearly against this. Wonder if he still holds the same views, considering this has recieved world wide approval.
Another thing.. one could not understand the format of the item. Was it a lecture , an interview a discussion or a forum. If it was either of the last 2 then the huge officious desk was out of place. A round table discussion means all voices have equal weightage until put to a vote. This huge monstrosity is no round table. A small coffee table with flowers would have been great. Better still why have a table at all? No big deal - just something which looked very odd to me.
---
Where have all the flowers gone ?
They did not wait for May
It is cool now - 29th April, due to some very welcome showers. Just a little before that it appeared that God saw the Calendar in a hurry, turned the burner to high heat and took a long walk. Things are OK again. But not for long. Fortunately some of us always manage to survive the long hot summers.

14th May : Something is terribly wrong the weather is still enjoyable. Maybe God's gas cylinder emptied out and there is a delay in replacement.

Read previous ones
April, February , January ,
---