---
Sunrise/Sunset for 13th April Twilight start - 5:30am Sunrise - 5:56am Sunset - 18:18pm Twilight end - :18:44pm. Meerut Latitude : 29.0 deg N, Longitude : 77.5 deg E.
Read previous ones:
Dec to May 10,May to Dec 09,January to May 09, July 08 to January 09, November 07 - July 08, April- October 2007, Jan to Apr 07,
Oct06 to Jan 07, May 06 to Sep06, Mar to May 06, Nov to Mar 06, Sep to Nov 05, May to Sep 05, Feb to May05,
November to Feb05, Aug-Nov04, May,Jun,Jul,Aug, Feb-May04, Nov - Jan04, Oct03,Sep03, Aug03, Jul03, Jun03, May03, April03, Feb03, January03

A recent event
Somehow forgot to post this. Really of interest only to Cantonment residents. On the 20th of September 2010, a news item appeared in the Danik Jagran stating that the oldest school in the Cantt. - St. John's - was going to be put up for auction on October 4th. Along with this some other schools were mentioned as not having paid up varying amounts running into lakhs. At least one school City vocational deep in the Cantonment was left out. Included in the amount St. John's was expected to pay was something called a Water Tax and the school does not even have a water connection. The other amount was a colossal House tax. The taxes are supposed to help in maintaining the cantonment. Take a look at the Abu ka nala near Bombay Bazar and the bridge over it. The bridge has been an eyesore for decades. Not a sign of maintenence. No St. John's was not auctioned. The point to note is that the Principal never even got a notice. The school is walking distance from the Cantt. Board Office. There are a lot of Govt. officials on the Board whose main responsibility is the Cantonment.
A note about Cantonments - they were all established by the East India Company while it was still in power before 1857. Buying and selling property became impossible only after 1977. This was the work of the short lived 'Competent Authority'. Cantonments always contained Bazars, private property, hotels. They contained the Military establishments they were not owned by the Military. The decay started from that time only. The stone slabs declaring that the Land is Defence land came up after 1977.
HAPPY DIWALI!!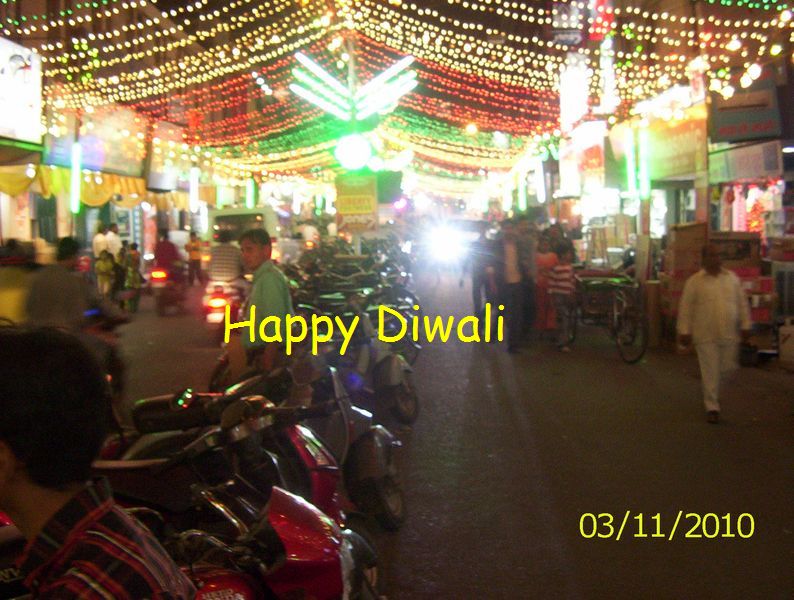 Abu Lane is all lit up and lots of stalls like air gun shooting stalls and chat churan handcarts
Nice Restaurants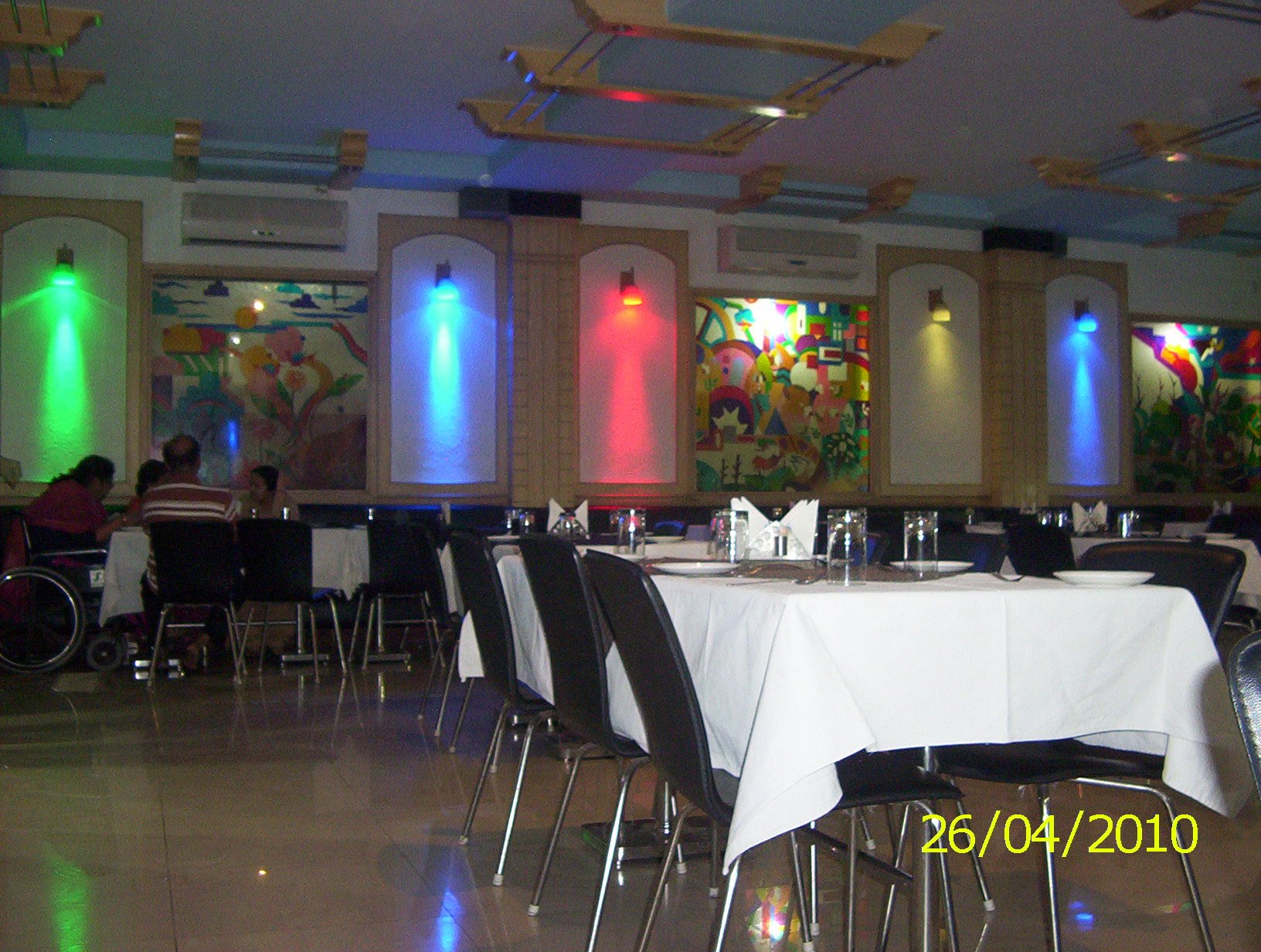 Did you notice ? Walking distance from Citi Bakers on Circular road two fancy new retaurants have opened up one is TFC. This has been open for over a year and is still getting off the ground.The other is Empress Court on the other side of the road. Another thing. Meerut does not have much of an eating out culture. 'Bahar ka khana' is a no-no in many homes. Drudgery in the kitchen takes the lady of the house eventually to heaven.
Invisible India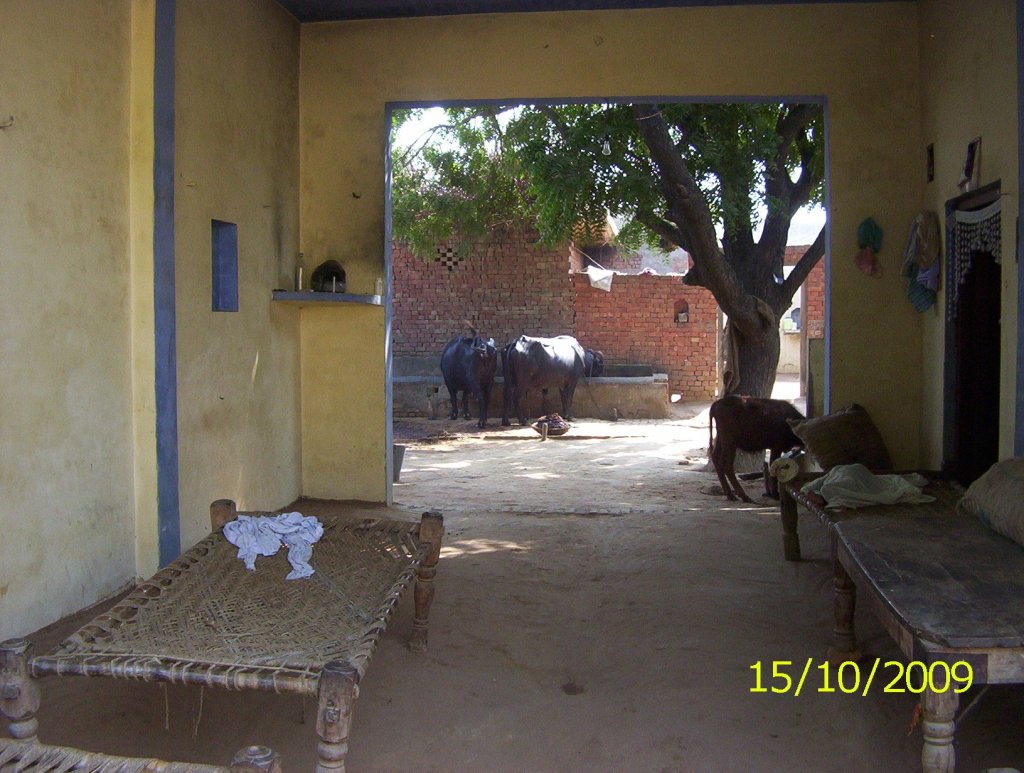 Well those of us who own a car use the Internet etc. don't really see 75-85% of India. Even here in Meerut it is very difficult to locate someone who does not have a car. Except in the diminishing section called domestic help. However the fact is there are less than 13 million car registrations and that constitutes a little more than 1% of the population. Those in the Metros and towns really see a village only while passing through.
However the picture is very different when it comes to cellphones - just about every 2nd or 3rd person has one in even small(<2000 pop.) villages. More of our peculiar environment.. Notice the candle on the shelf. Their only source of light at night? NEW walls are built with recesses which can hold diyas and candles. Right, the year is 2010. ( There is an Electric light bulb in the picture , can you locate it?).What if Electricity for villages was generated by appropriate sized cooperatively run power plants using agricultural waste for combustion? A lot of feasibility studies need to be done.. One thing is certain it would create waves of employment which would not ignore our urban areas!
More Village pictures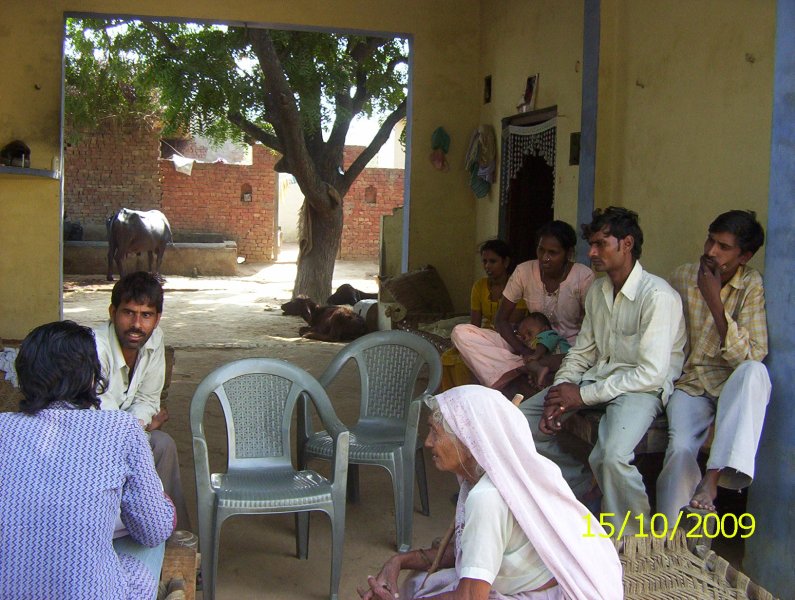 Some pictures taken at Ahmadnagar Badla and Asora. The ruins and small shops are in Asora, near Hapur East of Delhi.The time is 8:45 am and the shops have opened. The rest are in Ahmadnagar Badla on Kila Parikshit Garh road.This is a slideshow, there maybe an initial delay before pictures change.
---